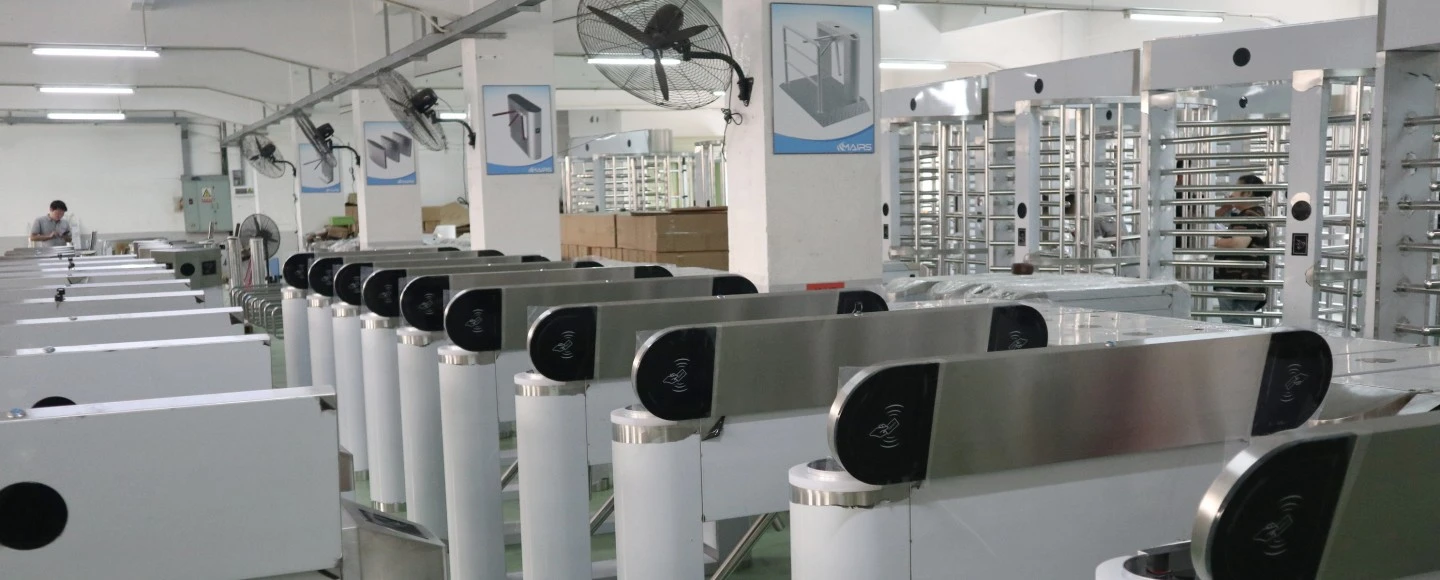 Mairs Turnstile is a professional manufacturer of pedestrian turnstile gate equipment in Shenzhen, China. We mainly produce and customize a variety of pedestrian turnstile gate products and security road barrier equipment. Our products include full height turnstiles, swing turnstile gate, flap barrier turnstile, tripod turnstile, sliding turnstile, speed gates, road blocker, automatic rising bollards, tyre killer, and so on. We can also customize special turnstile gates according to your actual needs. We have a professional sales team, pre-sales, and after-sales personnel, as well as professional engineers to customize the turnstile gate for your special needs. Our customers are never concerned about cooperation, because we have solved the problems before the customers find them. This is our service tenet.
Do you need to customize a special turnstile gate? We provide OEM and ODM services. The customization contents include customizable card swiping board, turnstile design, logo silk printing, door diameter, doorway width, chassis size, lighting effect, barrier shape and material, surface treatment method, waterproof and dustproof grade, identification method, integrated system, etc; Your dimensions or drawings are also acceptable, our OEM service makes sure you will get the turnstile gate you need. You can also view some videos above, which contain the special pedestrian turnstile gate we customized for customers.
If you have your own or a third-party electronic ticketing system that needs to integrate with our QR code turnstile, or you have other systems that need to integrate with our QR code turnstile, we can provide our SDK(software development kit)package and API interface board for you to connect. If you need us to connect for you, you can also send us the integrating protocol of your system, our engineer will evaluate whether the integrating can be successful. Before moving forward, we can have a postman to test and share the video to you.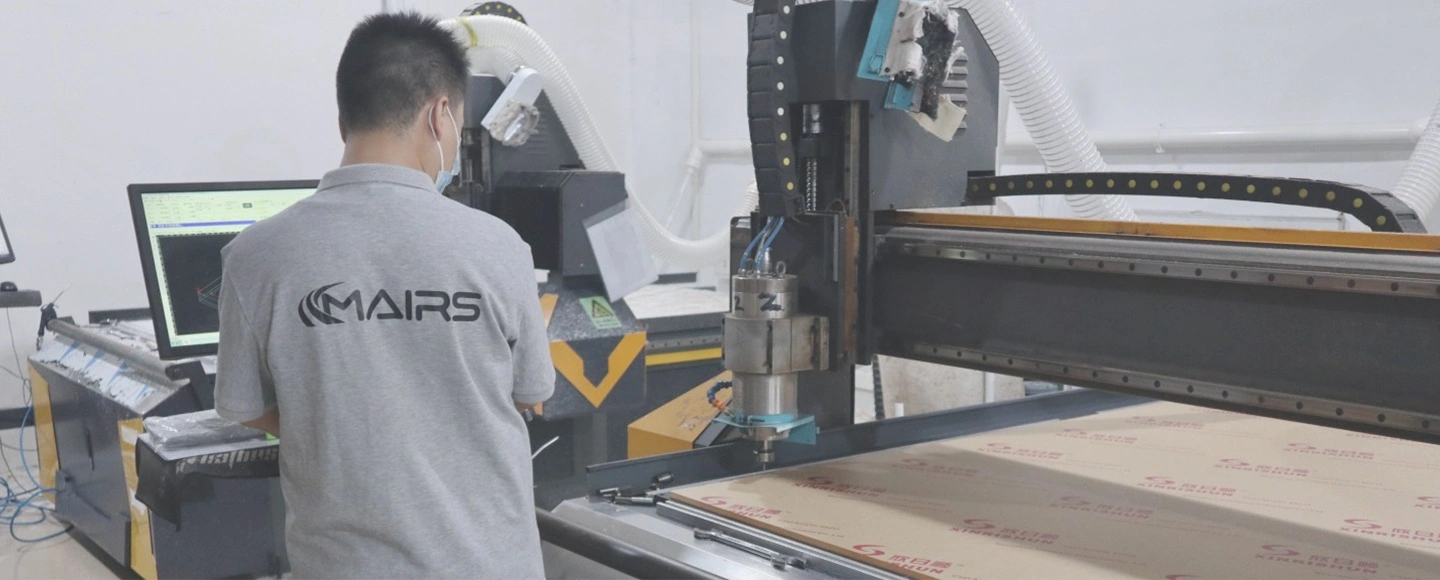 Our turnstile gates offer a fully integrated performance. All third-party access control, like ticketing, time & attendance systems, face recognition systems, and RFID systems are compatible with our pedestrian turnstile gates. With stable and high-quality products as well as timely and excellent services, Mairs Turnstile has gained a very good reputation in the industry and trust among clients and partners. We'd love to build a long-term cooperative relationship with you.
Do you want to have a high-quality pedestrian turnstile gate? Do you want to save your cost? We are committed to providing cost-effective pedestrian turnstile gate products for customers all over the world. While providing high-quality security turnstile gate products, we are also committed to saving costs for our customers. All our turnstile gates provide 2 years warranty service. Meanwhile, we guaranteed to offer the best turnstile gate price online, optimized for a low cost. Provide high-quality and cost-effective security access control turnstile equipment to make our world a better place.
We are factory direct selling. Our products sell well in Southeast Asia, the Middle East, Eastern Europe, and over 40 countries all over the world. Our products are very popular in many countries, such as the United States, Mexico, Canada, Britain, France, Germany, Turkey, Poland, and others countries. We have many years of experience in international trade. Even if you have never imported any goods before, you don't need to worry. Our professional salesperson will provide complete services and deliver intact turnstile gate goods from the other half of the earth to you.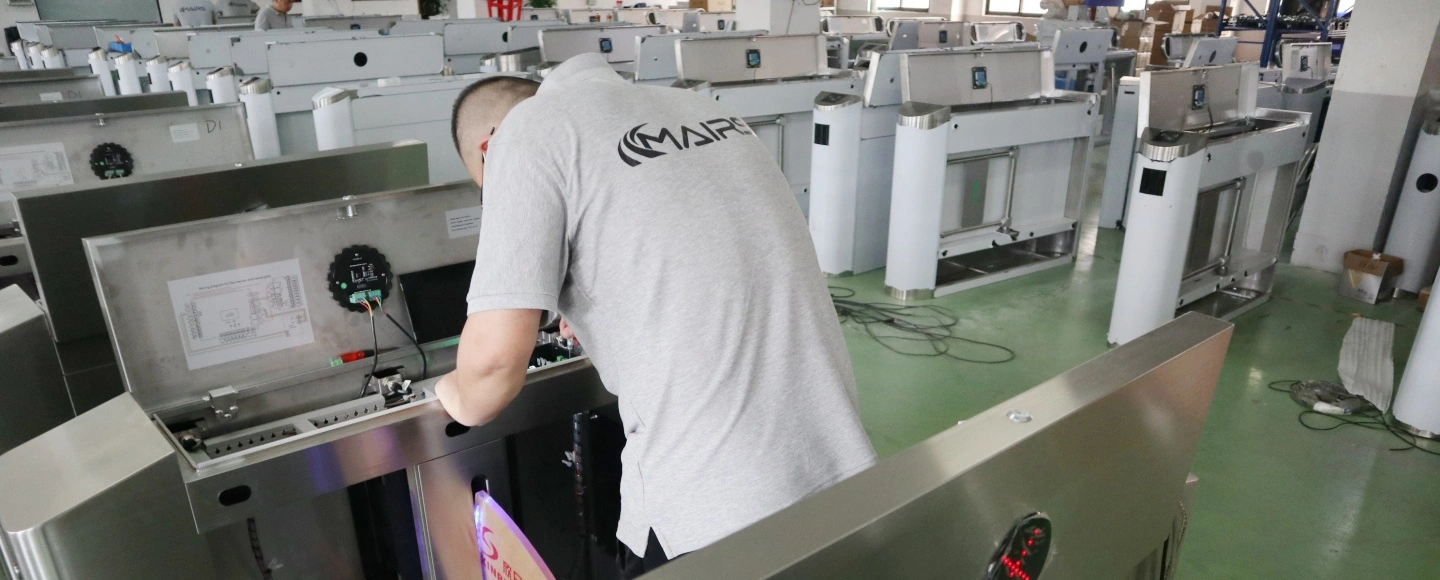 We have a complete turnstile gate assembly workshop, acrylic production line, and chassis sheet metal production line. From the loading and unloading of a screw, the opening, bending, cutting, stamping, welding, forming, and grinding of the turnstile chassis, to the selection of a high-quality turnstile mechanism, until a complete turnstile gate product, each step of the production process is strictly controlled. We will go through at least three tests of function and quality, and finally go through strict wooden box packaging to ensure that the customer's turnstile gate is delivered to the customer intact. For the introduction of this part, the first video clip above also has a detailed introduction.
We also sincerely welcome you to become our distributor. We are looking for agents from all over the world to represent our products. If you are a turnstile supplier in Europe, Turkey, USA, or Australia, or have your own shop in Europe, America, or Africa, or have experience in selling and acting related security products, and want to act as our agent for more products. Please contact us for more information. Hope we can work together to create a safer world and help more people all around the world.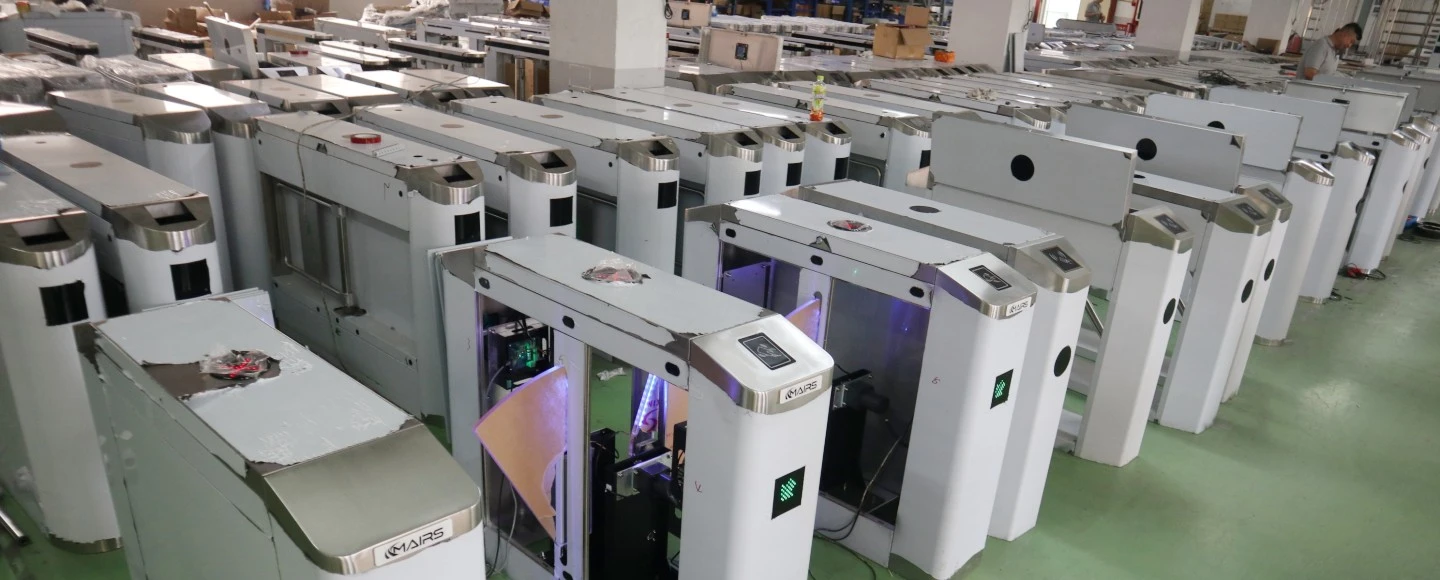 If you have any questions about our turnstiles or the way we do business, our professional sales staff Elena is available to help at +861532431686 or via email at [email protected]
ADD: No.164, Pingxing North Road, Pinghu Street, Longgang District, Shenzhen
Thank you.
Mairsturnstile-online.com
Contact Us